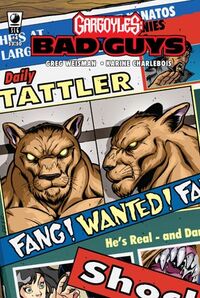 The Daily Tattler is an American entertainment news publication.
History
In 1994, Hyena said that she'd read an article in the Daily Tattler about stone statues coming to life at night. Fang was featured on it's cover.
Ad blocker interference detected!
Wikia is a free-to-use site that makes money from advertising. We have a modified experience for viewers using ad blockers

Wikia is not accessible if you've made further modifications. Remove the custom ad blocker rule(s) and the page will load as expected.